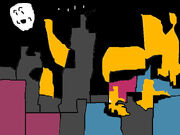 Hi there!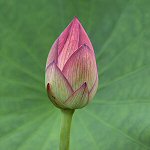 Welcome to our wiki, and thank you for your contributions! There's a lot to do around here, so I hope you'll stay with us and make many more improvements.
Recent changes is a great first stop, because you can see what pages other people have been editing, and where you can help.
Questions? You can ask at the Help desk or on the "discussion" page associated with each article, or post a message on my talk page!
Need more help? The Community Portal has an outline of the site and links to pages to help you learn how to edit.
Please sign in every time you edit, so that we can recognise an established user.
I'm really happy to have you here, and look forward to working with you!
This page Is Incomplete
This Is A Two Part Episode That Celibrates 100 And 101 Episodes Of Life In Leacy City
After a matter of consequences from past events,Many Villans come back to take over leacy city and destroy it. 
Plot For 100
Edit
While a vist to Willy Wonka factory Cameron Henderson accdentilly insults Mojo Jojo when he insults him for a choclate fugde packer then promise's to destroy and take over leacy city.
Plot For 101
Edit
(Coming Soon)
Cameron Henderson
Toonsmyth Tamico
SteveRayBro Martricy
Minor And Suporting
Edit
Wendy Conbury
Robbie Vangurad
Lee Lameson
Nate Namison
Stan Marsh
Kyle Brosikiki
Eric Cartman
Kenny MCorrick
Mayor Daniels Of Greenitay
Ted Tarison
Darry Dalicky
Randy Marsh
Sharon Marsh
Mr Garrison
Mr Slave
Jermore Chef
Gumball Watterson
Darwin Wattesron
Anias Watterson
Nicole Watterson
Richard Watterson
Santa Claus
Dan Mandel
Chris Pearson
Elise SR.
Dipper Pines
Mabel Pines
Stan Pines
Mr And Mrs Pines 
Great GrandFarther Pines
Soos Samiuo
Soos Samiuo's GrandMother
Peter Griffin
Lois Griffin